Gift Assortments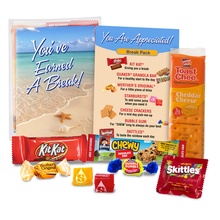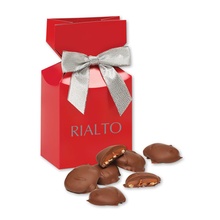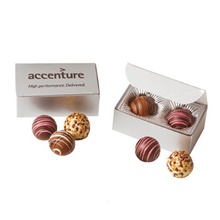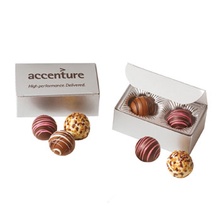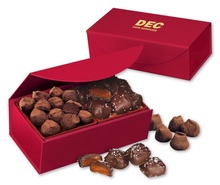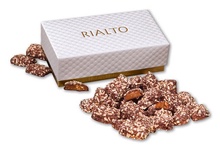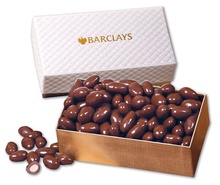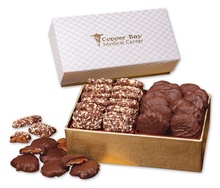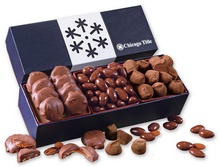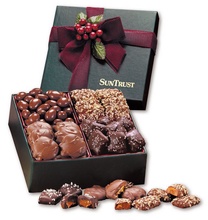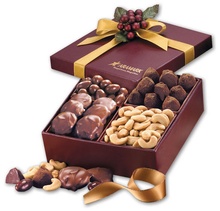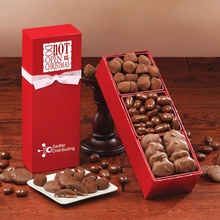 Candy Gift Assortments
The power of a box of chocolates as a gift to customers, clients and associates is undeniable. Whether during the holidays or just to relate sincere thanks for a successful business relationship, a gift box of chocolates or cookies will be impressive when they arrive and deliver good taste as recipients enjoy them. Filled with gourmet chocolates, truffles, cookies or other snacks and candy, these gift boxes, baskets and towers will relate a custom message with style during the holiday season.

Gourmet chocolates and truffles, nestled in a gift box, can be presented to guests at a wedding, fundraiser or other private event. An impressive favor, each table setting can feature a candy gift box that contains a sweet surprise for the attendee. Enjoyed at the event or at home, the rich flavor of the chocolates combined with the sweet sentiment of appreciation will show how much their attendance meant to the hosts.

The holidays are a time to show clients how much they mean to a business. When selecting a corporate gift, though must be given to the recipient. Who will be receiving the gift? Will it be the decision maker, or will it be a group of support staff who contribute to excellent service and product. The assumption should always default to the group, influencing the selection of a gift basket or large box of chocolates to represent the appreciation gift that will carry the corporate logo.